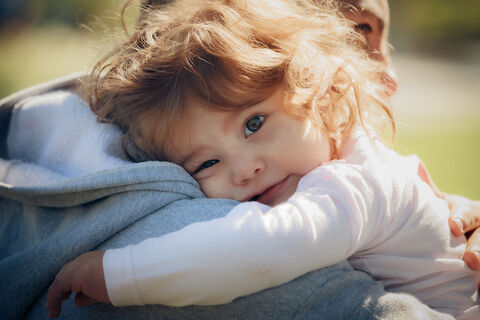 Care leave comes into force
Children with cancer who are fighting for their lives need parents by their side to accompany them intensively over a long period of time. Most of the young patients are infants and young children. In the past, many working mothers and fathers have had to cope with many a difficult situation to give children what they need. This is why Childhood Cancer Switzerland has been campaigning for an improvement in the legal framework in favour of parents of children with cancer – after just one year of intense commitment, we are pleased to report that the new federal law to improve the compatibility of working and caring for family members is coming into force in 2021.

In focus: Paid care leave with protection against dismissal
Until the end of 2019, the Labour Law allowed a maximum absence of three days for a parent to care for a sick child. However, caring for a child with cancer takes at least a year and often longer. When it comes to types of cancer that require prolonged therapy, parents often have to stay off work at various points over the following years. In addition to the worries they have about their child, they often worry about the possibility of losing their job and thus their financial security. Childhood Cancer Switzerland has therefore actively campaigned at all levels of parliamentary debate for paid care leave with protection against dismissal, so that families with children suffering from cancer are better protected in the future.
 
Successful commitment: the new federal law on support for caring relatives
In a historic decision on 20 December 2019, both the Council of States and the National Council adopted the bill to improve the compatibility of working and caring for family members. With this final vote, both chambers recognised and confirmed the urgent need for action on this key socio-political issue. Even though the amount of care needed for a child with cancer is often considerably higher, Childhood Cancer Switzerland welcomes this first important step towards improving the compatibility of working and caring for family members as an important milestone for affected families and is pleased to have actively contributed to this success.
The first phase, which came into force on 1 January 2021, regulates the continuation of pay in the event of short absences and extends the care credits in the OASI. The entitlement to the intensive care supplement and the IV helplessness allowance for children is also to be modified. The second phase, which is to come into force on 1 July 2021, regulates a 14-week paid leave for the care of seriously ill or injured children.