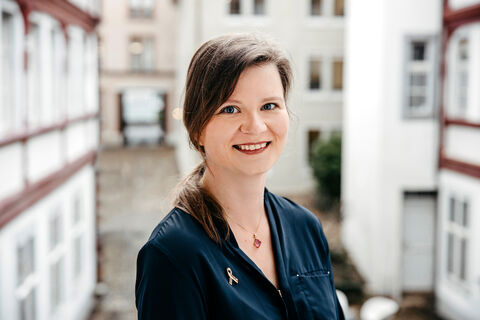 The Survivors' Centre provides information on the coronavirus
In order to continue to support survivors and their parents during the pandemic, the Survivors' Centre regularly publishes updated information on the coronavirus in close cooperation with experts. Since the regular meetings and events for survivors can no longer take place due to the recommended protective measures, new virtual networking opportunities are being planned.
Coronavirus: What is the risk for survivors?
There is also a lot of uncertainty and questions among former childhood cancer patients and their parents in connection with the coronavirus. In general, based on the current state of knowledge, it can be said that survivors do not necessarily have an increased risk of suffering from a severe case of COVID-19. However, according to the Federal Office of Public Health, people with certain chronic diseases belong to the risk groups, so survivors with chronic diseases of the respiratory tract, the cardiovascular system, diabetes or an immune deficiency should be particularly careful.
In addition, survivors may have a much greater risk of suffering complicated COVID-19 infection due to their oncology therapy, even without any late effects already noted. These include the following therapies:
Irradiation of the lungs (also indirectly, e.g. in the case of irradiation of the upper abdomen, the chest wall or the thoracic spine or as part of total body irradiation).
Therapy with heart-damaging drugs in high doses (e.g. anthracyclines such as doxorubicin, daunorubicin, or mitoxantrone, used in AML, EWING, osteosarcoma or neuroblastoma therapy)
Therapy with drugs that damage the lungs (e.g. busulfan before a stem cell transplant; lomustine/CCNU for medulloblastoma; bleomycin for lymphomas, especially Hodgkin's lymphoma)
Operations on the lungs, restriction of chest mobility
Allogeneic stem cell transplantation with or without still existing cGvH disease
We advise you to strictly follow the recommendations of the Federal Office of Public Health regarding hand washing and social distancing. More information here
If you have received any of the therapies mentioned, you should – if possible – work at home or take sick leave. If necessary, contact your follow-up care facility, your family doctor or your former treatment centre and ask for a certificate for your employer, stating that you belong to the risk group. The following links are useful for this:
Children's Oncology Group recommendations on COVID-19.
Recommendations on COVID-19 from the International Guideline Harmonization Group.
Important information: If you contract COVID-19, develop a fever or breathing problems, please tell the healthcare professional about your previous oncology condition. For medical questions related to the coronavirus and a possible medical condition, it is best to contact your attending specialist.
Helpful links for medical, psychosocial and legal questions:
https://junge-erwachsene-mit-krebs.de/wissen/bei-und-nach-krebs/
https://www.wie-gehts-dir.ch/de/adressen-und-angebote/ich-suche-unterstuetzung#
https://www.selbsthilfeschweiz.ch/shch/de/aktuell/corona.html
https://www.seco.admin.ch/seco/de/home/Arbeit/neues_coronavirus.html