Better therapy for children with rare brain tumour
Atypical teratoid/rhabdoid tumours (ATRT) are rare and difficult-to-treat brain tumours. In Switzerland there are only one to two cases every year, predominantly in infants and young children. The survival rate is generally low, which is why efforts to improve treatment are urgently needed. The Swiss Paediatric Oncology Group (SPOG) gives children and adolescents in Switzerland who suffer from a rare brain tumour access to this new trial.
"Taking part in the trial is of great value for affected children as radiation may not be necessary in young children to reduce late effects, particularly in the area of neurocognition."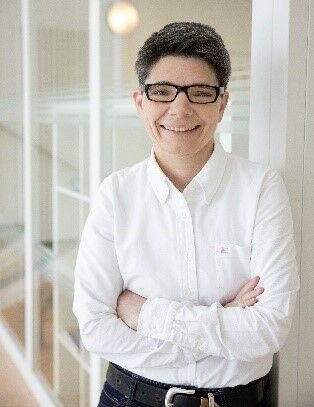 The standard treatment for ATRT consists of the surgical removal of the tumour, chemotherapy and, depending on the child's age, radiation. If the tumour can be removed completely and there are no metastases, children from the age of three will only be given radiation treatment on the former tumour region. But this is also linked to risks of severe acute and later side effects. Longer-term side effects are mainly impaired cognitive development and hormonal imbalances, which can lead to infertility, for example.
The SIOPE ATRT01 trial therefore focuses on children aged 12 to 35 months in what is referred to as the consolidation phase, which aims to prevent the tumour from returning, and investigates whether the conventional combination of radiation and chemotherapy can be replaced by exclusive treatment with high-dose chemotherapy followed by stem cell transfusion.
Point your browser to the SIOPE ATRT01 trial for more information (in German).