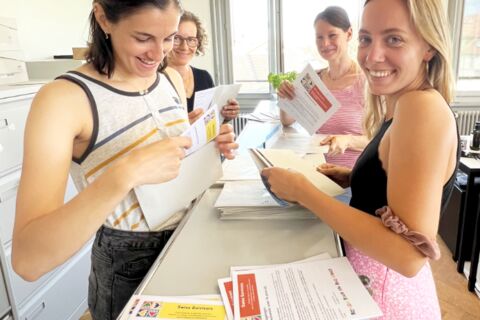 The prospects of the siblings
Luckily, most children and adolescents with cancer are cured today thanks to modern treatments. Nevertheless, health problems and restrictions in everyday life can occur later. The Swiss Childhood Cancer Survivor Study (SCCSS) investigates such late effects by sending out questionnaires to affected families.
The SCCSS not only asks former cancer patients, but also their siblings. Because when a child becomes seriously ill, it affects the whole family. The SCCSS would like to know what difficulties the siblings had and also how they are in terms of their health. This helps us to better understand what needs the siblings have. The siblings also serve as a comparison group: health problems are compared between the former cancer patients and the siblings who did not have cancer. This helps us to find out whether certain health problems occur more frequently in the former cancer patients. In August, the SCCSS invited 400 siblings to take part in the survey. The completed questionnaires are still coming in to the study centre at the University of Bern and can be used for ongoing research projects from next year.
If you would like to know more, take a look at the SCCSS website.