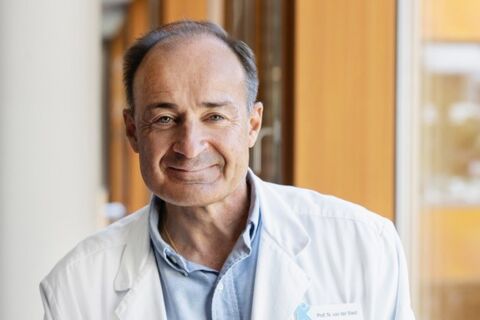 YES to the initiative "Children without tobacco"
On 13 February 2022 the Swiss electorate will vote on the Popular initiative "Yes to protecting children and young adults from tobacco advertising". The initiative launched by health organisations, physicians working in preventive medicine and youth associations aims to protect minors from tobacco advertising in the future. Smoking is bad for your health, triggers serious diseases and also has economic consequences for society. Most smokers start consuming tobacco at a relatively early age – as children. And advertising plays a central role in this.
Tobacco use is particularly harmful for children and adolescents because their bodies are still developing. And research has shown that tobacco advertising is appealing and effective. The more often children and adolescents come into contact with advertising for these products, the more likely they are to start smoking. This is why a restriction on tobacco advertising would be an effective way of protecting them from taking up smoking, which is harmful for their health.
"Smoking alone is responsible for one third of all cancers in adults. Most smokers started smoking when they were children or adolescents. It is a wide known fact that young people in particular are susceptible to advertising, particularly in social networks. That's why it is crucial to ban tobacco advertising aimed at children and young adults," says Prof. Nicolas von der Weid (MD), Head of Oncology / Hematology at the University Children's Hospital Basel (UKBB) and President of Childhood Cancer Switzerland.
Experience from other European countries shows that limiting advertising leads to fewer smokers, particularly amongst the young. Childhood Cancer Switzerland is supporting the initiative so that children and adolescents in Switzerland can be protected from tobacco advertising. Please help and vote YES on 13 February 2022.
You can find out more information on the "Children without tobacco" initiative here.