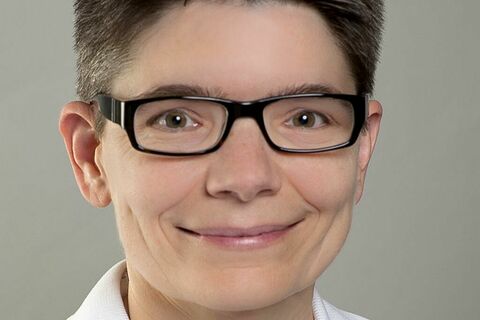 Honorary professorship for Prof. Katrin Scheinemann (MD)
The current President of the SPOG, Prof. Katrin Scheinemann, MD, has been appointed Honorary Professor of Medical Sciences by the University of Lucerne with effect from 1 January 2022. After completing her doctorate in 2002 at the Julius Maximilian University in Würzburg, Germany, she completed her specialist paediatric training in Switzerland in 2005. After a fellowship in paediatric haematology, oncology and neuro-oncology in Toronto and as an assistant professor at McMaster University in Hamilton, she was promoted to associate professor in 2013.
 
Since 2017, she has devoted her time to children and adolescents with cancer, working as the Head of Paediatric Oncology and Haematology at the cantonal hospital in Aarau. Her research focuses on cancer survivors and the long-term follow-up care in paediatric oncology. This work is also of great importance to the SPOG because the reduction of chronic late effects is one of its main goals when it comes to patient-oriented cancer research for the benefit of children and adolescents. The SPOG is pleased that Prof. Katrin Scheinemann's work has been honoured in this way and would like to pass on its sincere congratulations to her on this prestigious title.