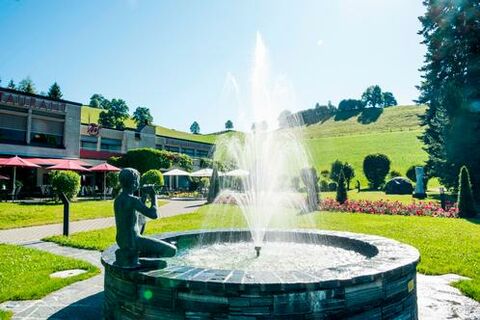 For parents of survivors with late effects
The topic of late effects and multidisciplinary follow-up care also concerns many parents of survivors. Childhood Cancer Switzerland is thus organising a weekend accompanied by professionals for those affected. If you want to actively deal with the topic, be well informed both in medical and legal aspects, be able to ask individual questions, get advice and have the opportunity to share experiences in the group, then take part in the weekend in Schwarzenberg.
All interested fathers and mothers of survivors with late effects are welcome to attend. Sharing fears and worries, shedding excess personal baggage and focussing on self-care are also important features of the weekend.
The following experts will be there to give professional support:
Prof. Katrin Scheinemann, MD (senior physician in haematology and oncology at the children's hospital in Aarau)
Martin Boltshauser (Head of Legal Services at Procap)
Andreas Dörner (psycho-oncologist at Claraspital)
Birgitta Setz (Co-Director Childhood Cancer Switzerland/in the area of self-help and follow-up care)
We look forward to seeing lots of you there. Please note, that the event will be held in German. Birgitta Setz, CEO of Childhood Cancer Switzerland, would be happy to answer any questions you may have: Birgitta.setz@kinderkrebs-schweiz.ch
For further information as well as for registration, please click on the button below: 
Information and registration (in German)