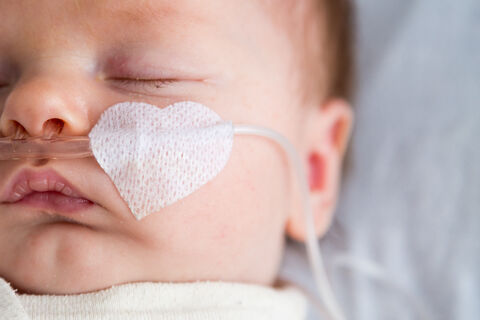 Say "yes!" to the care initiative!
The people's initiative "For strong care" calls for an improvement in the situation in care. Its aim is to prevent the impending nursing crisis and thus to ensure the safety of patients in the future.
Children with cancer are particularly vulnerable and need a lot of time and attention, especially when it comes to nursing. Currently, however, there are 11,700 unfilled nursing positions and far too few nurses are being trained. Because there are not enough staff working each shift, nurses have to care for more and more patients at the same time. As a result, the quality of care is jeopardised and many nurses are leaving the profession because they are exhausted and dissatisfied. The professional nursing association SBK is therefore calling for a training offensive, improved working conditions and professional development opportunities for nursing professionals.
Childhood Cancer Switzerland is supporting the initiative to ensure that children and adolescents with cancer continue to receive the best possible care in the future. ChildThe vote on the people's initiative "For strong care" is being held on 28 November.
For more information in French, German and Italian, go to https://www.pflegeinitiative.ch/