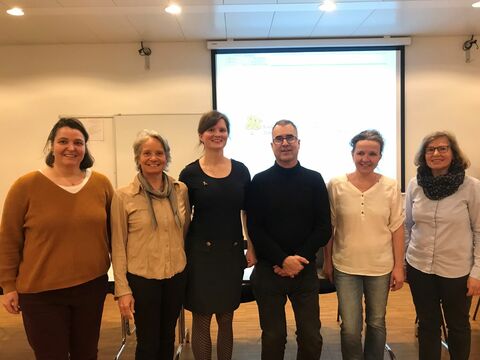 Being diagnosed as having cancer turns the lives of those affected upside down from one day to the next and confronts them with major challenges. In some cases, patients may already have questions on supplementary benefits, applications for a helplessness allowance or registration with the invalidity insurance (IV) during the treatment phase. In such cases, it is important to seek professional help at an early stage. The same applies to the period after successful treatment, for example, when problems arise with regard to schooling or career prospects due to late effects. Parents and survivors often feel out of their depth in such situations and don't know who to consult and what help they are entitled to. 
In order to provide comprehensive information to those affected and to make them aware of possible legal stumbling blocks, Childhood Cancer Aid Central Switzerland, supported by Childhood Cancer Switzerland, organised an information event in Meggen at the end of March. Focussing on "the legalities", Martin Boltshauser, Head of Legal Services at Procap, highlighted various aspects with regard to key social security and professional issues. The interest of the approximately 25 participants was correspondingly great and information was also provided about individual legal advice offered by the umbrella organisation. This free service from Childhood Cancer Switzerland, in collaboration with Procap, has been on offer since 2021 and is aimed at adult survivors and/or their parents.
During the second part of the event, Zuzana Tomášiková, Head of the Childhood Cancer Switzerland Survivors' Centre, presented the various programmes and activities the Centre organises for survivors. This informative evening with stimulating discussions was rounded off by an apéritif for all participants.
For more information on legal counselling services for those affected, please contact the Childhood Cancer Switzerland Survivors' Centre at fachstelle-survivors@kinderkrebs-schweiz.ch.
You will find more information on the programmes available from the Survivors' Centre here.