Childhood cancer – a science in itself
Childhood cancer is a rare disease. It includes 60 different tumour diseases, the causes of which are largely unexplained. From a medical point of view, the challenge is both to treat the cancer as successfully as possible and to keep the acute side effects and long-term consequences as low as possible. However, because investment in childhood cancer research is not worthwhile for the pharmaceutical industry due to the low number of cases, drugs that are actually only approved for adults often have to be used to treat children with cancer. In addition, there are long delays before these drugs can be made available to young patients. But children are not simply small adults. They do not suffer from the same types of tumours and react differently to the therapies. Although many of the classic drugs from adult medicine are very effective in children, their deployment is problematic: their use in the paediatric field has still not been sufficiently studied and often has toxic effects. This leads to acute side effects, especially in children who are growing, and often to moderate to severe late effects. On the other hand, the existing treatment options are not sufficient for young cancer patients, who do not respond to the usual therapies or whose cancer returns. It is therefore all the more urgent to encourage the pharmaceutical industry to develop suitable drugs for treating childhood cancer. 
"Without research, Luis wouldn't be here with us today"  
Childhood cancer research – a success story with obstacles
It is the children's and university hospitals that drive childhood cancer research forward with great commitment within the research network of the Swiss Paediatric Oncology Group (SPOG). Most children and adolescents suffering from cancer take part in international clinical trials. This ensures the highest standards of treatment and the knowledge gained from these studies will in turn benefit future patients. The remarkable healing successes in childhood cancer medicine, for example, are due to decades of cooperation between paediatric oncologists worldwide. While the survival rate in the 1960s was just 30 per cent, today it is more than 80 per cent. But that isn't enough. In the future, the 20 per cent of children for whom there are as yet no effective therapies must also be cured. 
Given the urgency, doctors and researchers at children's and university hospitals are stepping up efforts to further increase their patients' chances of recovery and reduce the toxicity of treatments. An important contribution to the fight against childhood cancer is also made by basic oncological research, which enables a better understanding of specific childhood tumours, and epidemiology, which, among other things, conducts research on the late effects and causes of childhood cancers. However, insufficient funding and the sometimes high administrative hurdles, especially in clinical research, hamper these efforts. As government support is far from sufficient, Swiss children's and university hospitals as well as the SPOG are forced to finance their research projects through donations and external funding. This ties up a lot of resources and creates uncertainties.
"Our goal must be to ensure that all children with cancer have access to the best possible therapy."
Nicolas Waespe, MD, senior physician at Bern University Hospital, specialised in the treatment of children and adolescents
To the interview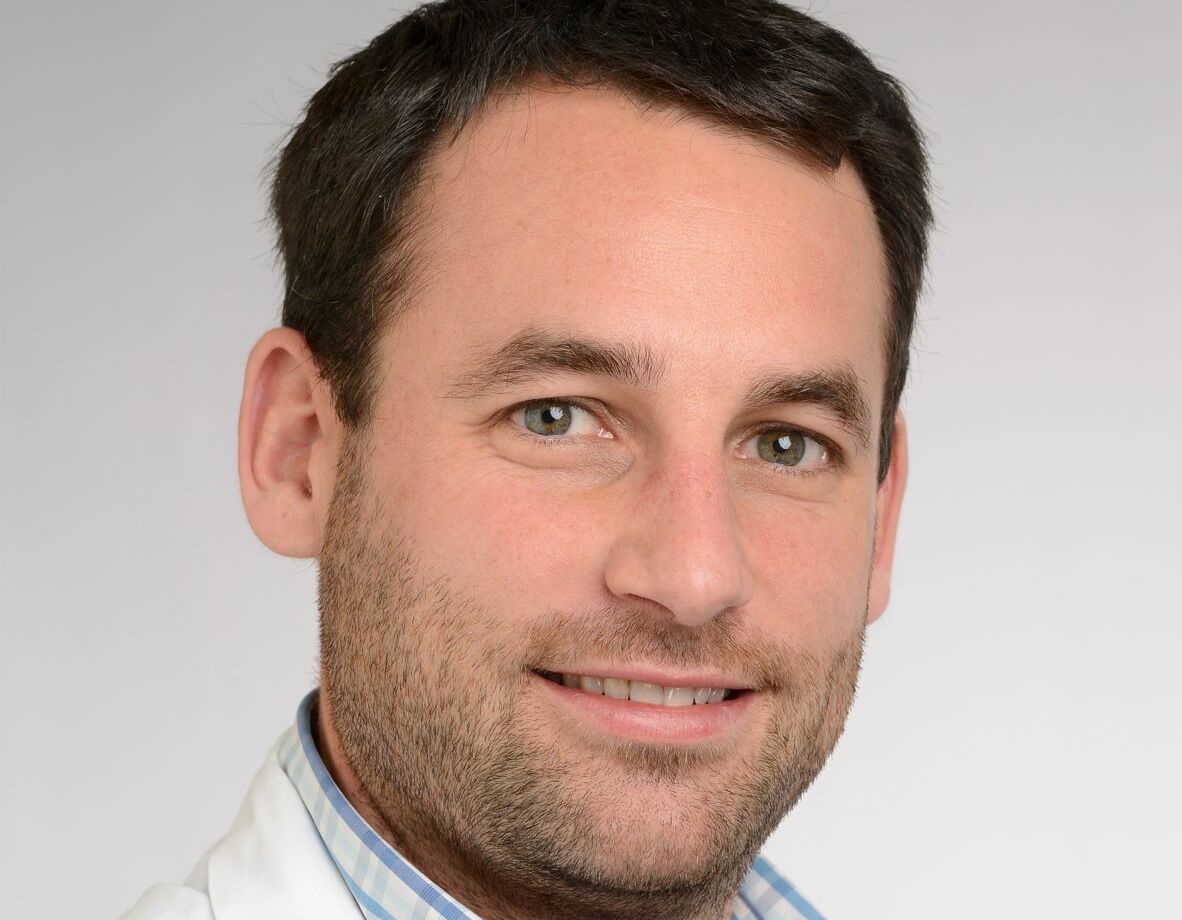 "Thanks to CAR T cell therapy, we are now able to treat children who previously had no treatment option left open to them."
Francesco Ceppi, MD, paediatric oncologist in the Department of Paediatric Oncology-Hematology at Lausanne University Hospital (CHUV)
To the interview
Innovative therapies – hope for children and adolescents with cancer   
Conventional strategies are still used at the beginning of the treatment of almost all childhood cancers: surgery, chemotherapy and radiation. Novel approaches such as personalised medicine and cancer immunotherapies, which are already being used successfully in adults, are great hopes for childhood cancer medicine. One of the advantages of these state-of-the-art therapies is that they have fewer side effects, as they target cancer cells more specifically than chemotherapy, which also damages healthy cells. This is an important factor for children and adolescents, who often have to struggle with sometimes serious late effects for the rest of their lives. Since not all cancers are the same, both the type of tumour and the course of the disease differ from patient to patient. Thanks to rapid advances in molecular biology, researchers are now able to comprehensively characterise the tumour of an individual person. This makes it possible to treat a patient's individual cancer in a targeted and personalised way.
A second very promising approach is immunotherapy. In recent years, it has led to rapid advances in the treatment of specific types of cancer, for example certain forms of leukaemia. Immunotherapies are based on the fact that the human body is able to fight and eliminate cancer cells to a certain degree. Immunotherapeutic drugs aim to enable the body's own defences to fight the tumour more effectively. In particular, CAR-T cell therapy, which can be used as an innovative treatment option in the cases of children who have not reacted to standard therapies, is raising great hope among many parents. However, these new therapeutic approaches are only in their infancy and they are currently only effective with certain types of tumours. Therefore, more systematic studies are needed to show how these methods can be used even better, for example alone or in combination with traditional therapies.
"My greatest wish is to create something important so that children can be cured and grow into healthy adults."
Andrea Timpanaro, basic researcher at the Bern University Hospital and this year's winner of Childhood Cancer Switzerland sponsorship award
To the interview
Our commitment – for a future without childhood cancer
Active and financially secure research targeted at children and adolescents with cancer in Switzerland is crucial to ensure this patient group can be treated with the best possible and most modern therapies. This is the only way to optimise existing treatment approaches and ensure the introduction of new therapies and drugs. Advances in basic research are helping to better understand the specific characteristics of childhood cancer in order to treat the disease more effectively. Findings from new scientific studies could lead to young cancer patients no longer being treated with overly toxic methods in the future, or only to a limited extent, and to side effects and long-term consequences being reduced. Finally, it is important to do more research on the causes of childhood cancer in order to identify possible risk factors at an early stage. Childhood Cancer Switzerland is thus highly committed to paediatric research. We fund promising projects in clinical as well as epidemiological research and promote outstanding projects in the field of basic research. In this way, together with our member organisations, we are helping to ensure that even more children will be cured and suffer fewer late effects in the future.
Donate now
Other campaigns
Fertility and wanting a family
Campaign overview