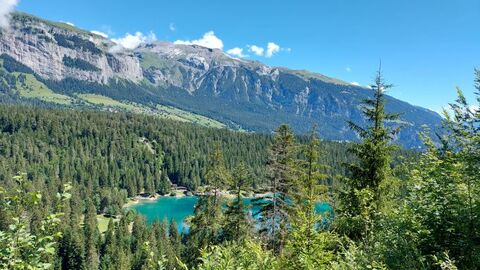 Breathe easy – laugh – enjoy
The idyllic mountainous Surselva region with its two particularly beautiful lakes Caumasee and Crestasee promises pure relaxation. The cheerful group of women under the cultural, sporting and culinary leadership of the President of Childhood Cancer Aid Switzerland, Lilian Baumann, are quick to confirm this. Whether on an e-bike tour, a medicinal herb walk or a tree-top trail, the group enjoyed a lot of variety, conversations between people sharing a similar fate and opportunities to laugh under a bright blue sky. A weekend filled with moments of happiness during which mothers with a child with cancer had the chance to unwind and recharge their batteries.
You will find more information on the activities and offers of our member organisation here.