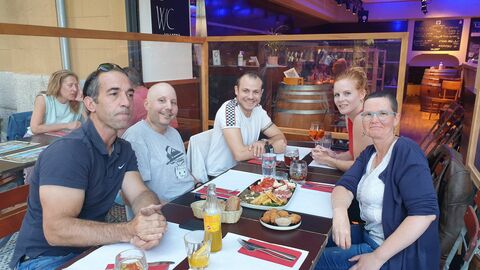 «Soupers Survivors» dinners
You're a survivor and live in French-speaking Switzerland or speak French? You would like to swap stories, share experiences and talk to other survivors in a relaxed atmosphere? And would love to take time out with like-minded people? Then "Soupers Survivors" is just the thing for you! 
Our member organisation ARFEC (the Western Switzerland Association of Families with a Child with Cancer) arranges survivors' meetings on a regular basis. The dinners – "Soupers" – supported by Childhood Cancer Switzerland are organised by active survivors and take place at various locations throughout French-speaking Switzerland. The events are held in French.
Anyone interested is welcome to attend and can get in touch directly with ARFEC by calling +41 021 653 11 10.